There are so many benefits to installing shade shelters.
Australia is known for its harsh climate and scorching summer sun. If you have an area that is unprotected and are wanting a shaded area, why not consider installing a shade shelter.
They can be a real asset and potentially a safety feature, as they create a cool and shaded area for kids to play under or people can sit under in times of bad weather.
Benefits of Shade Shelters:
Protection for equipment or playground
Protection from the harsh sun's UV rays
Protection from weather elements
Minimal maintenance required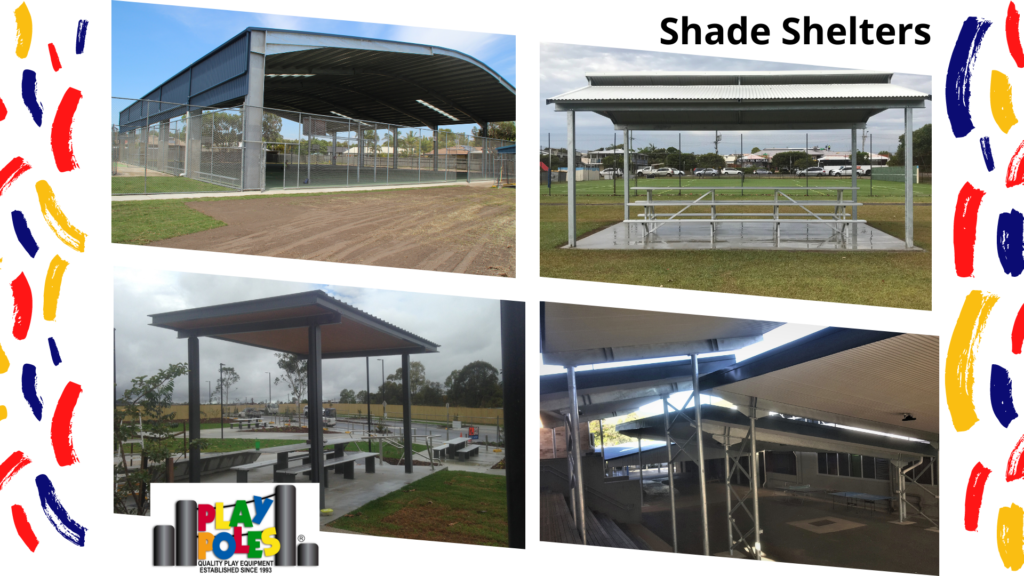 Play Poles Pty Ltd can not only design, a structure to suit your needs. Our skilled fabrication team will manufacture and fully install your customised, high-quality colorbond steel roofing structure to suit a new or an existing playground, no matter what the size may be.
We have a wide range of designs, which are adaptable to any sized area including:
Over new or existing playgrounds
Basketball courts
Skate parks
Sports courts
Sports fields
Multisports complex
School walkways
Outdoor learning areas
BBQ areas and so much more
Shade structures are a great option with their open span design that allows more floor space and natural airflow.
They are relatively maintenance-free and engineered for all weather conditions.
With plenty of colorbond steel colour options available, we highly recommend considering a shade shelter as a robust roofing solution for your next project.
To discuss your options contact us today as there are numerous shade shelters available or we can custom design one to fit your requirements.